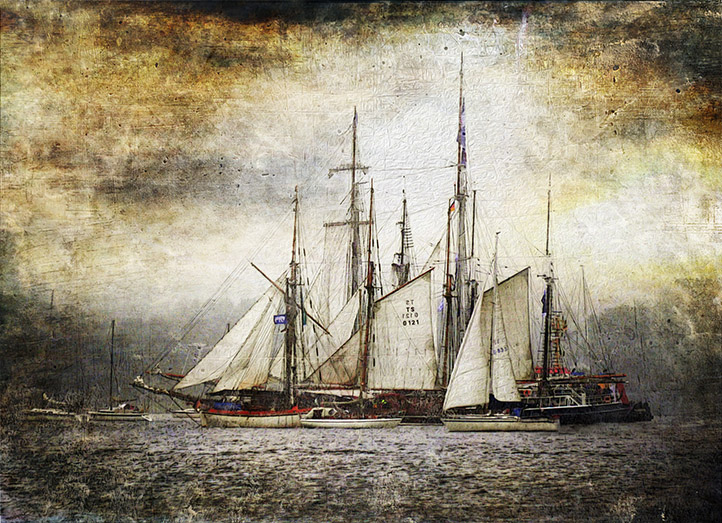 Kiel is the capital of Schleswig-Holstein, located appr. 100km north of Hamburg and has a population of around 250.000 people.
The city has a long maritime tradition due to its location at the Kiel Fjord. Kiel is situated at one end of the 100 km long Kiel Canal - the most heavily used artificial waterway in the world connecting the North Sea with the Baltic Sea. Kiel is a university city - the Kiel University (Christian-Albrechts-Universität zu Kiel), was founded 1665 and started with 16 professors and 126 students. Nowadays more than 400 professors are teaching close to 26.500 students at Kiel University. Kiel is also home to one of the most important marine research instituts in Germany, the GEOMAR Helmholtz Centre for Ocean Research, currently ranked under the top 5 international marine research institutes worldwide. 
As Kiel served as one of the major German naval bases it was heavily bombed during the Second World War and about 80% of the city were destroyed.
Today, Kiel is home to the biggest shipyard in Germany, ThyssenKrupp Marine Systems. It is well connected to the Baltic Region by regular ferry connections to Sweden, Norway and the Baltic Countries. During the summer months, Kiel Harbour is visited by many cruise ships, many of these touring the Baltic Sea.
Kiel is also well known internationally for the biggest annual sailing event in the world - Kiel Week, held since 1882, attracting millions of visitors each year. In 1936 and 1972 the Olympic sailing competitions took place in Kiel. Besides sailing, handball is also very popular in Kiel, as the city is home to one of Germany's leading teams, THW Kiel.
One culinary speciality from Kiel are Kieler Sprotten - smoked Baltic Sprats. Guten Appetit :o)